| | |
| --- | --- |
| Posted by Beth Kane on November 27, 2015 at 4:05 AM | |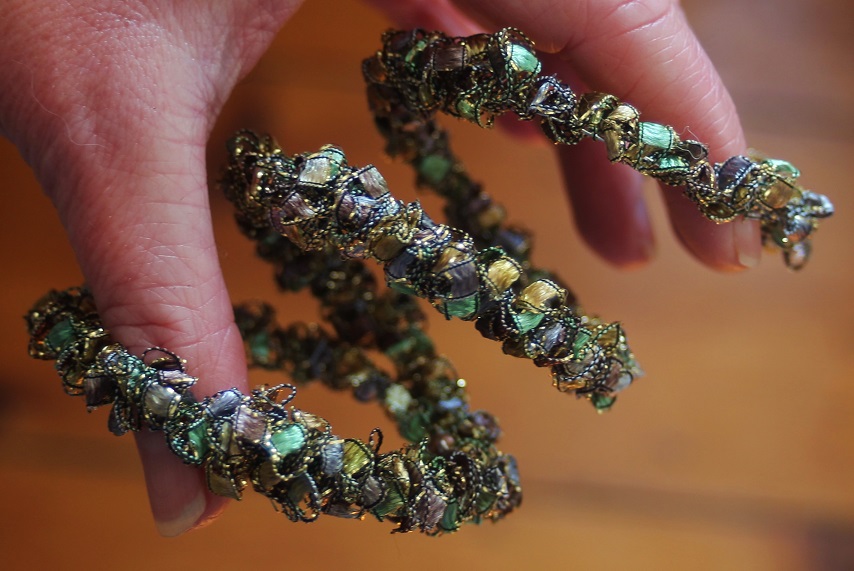 I've designed a new style of Fiber Bling Bracelet !
The coil style is easy to put on, fits anyone, totally plays up the awesome pizzaz of the great Fiber Bling yarn, and is sooooo stylish (even with teens!)
or
FREE SHIPPING!!!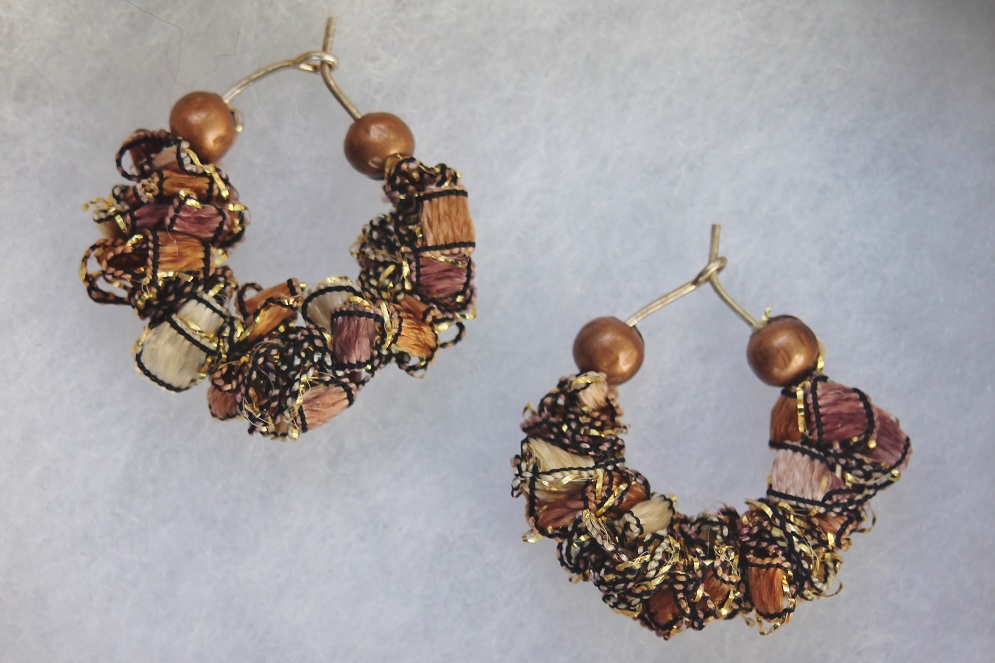 And... check out my new style of Fiber Bling Earrings!
As with all of my work, the design is completely original!
It's delicate size and traditional shape make it appeal to those who prefer a conservative look...
But it's irresistible texture and fabulous Fiber Bling color delight the more adventurous among us.
In short, these new hoop earrings will enchant the toughest one on your gift list!
Check them out live, at one of my upcoming shows
or
Buy one now at my online store!
FREE SHIPPING!!!