| | |
| --- | --- |
| Posted by Beth Kane on October 29, 2015 at 3:15 AM | |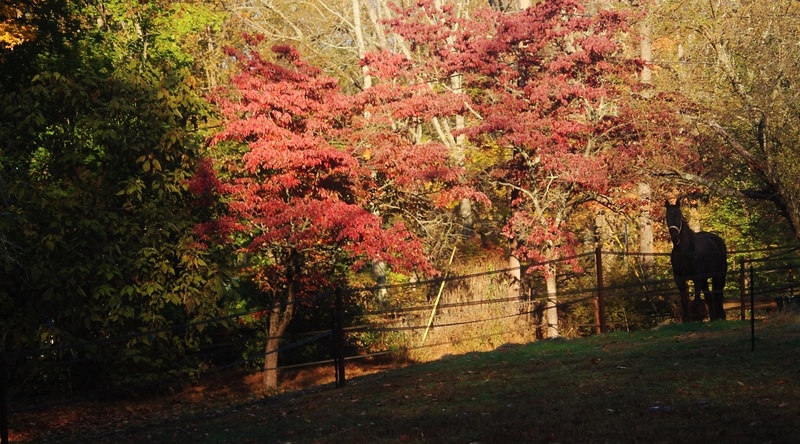 Happy Autumn!
This Fall has been a busy one here at the river!  
There have been horse adventures, crafting adventures, quite a few scary false alarms, and a cup overflowing with gratitude!
Here Moondance gets used to his new paddock, which we installed to keep the horses safe and calm, away from the debris that falls from the trees in their usual paddock.
I hope your September and October have been full of crisp walks in the woods, warm apple cider, and more than a few delightful fireside chats!
Carpe Diem!  Autumn flies by quickly but deliciously!
(and don't worry - those are dogwood trees in the background, not red maples.  They are perfectly safe for horses... phew!)
BTW, the reason I titled this "Happy Autumn!" and not "Happy Fall" is that I have learned never to refer to horses and "fall" together.  When we were still deliberating about whether or not we could manage the care of horses I tried to boost my confidence and excitement by googling "horses in Fall" because Fall is such a horsey time, and I imagined the pictures would be quite beautiful.  What I got was absolutely terrifying and did nothing to boost my confidence about taking on these enormous and incredible creatures.  I found much lovelier pictures when I googled "Horses in Autumn" instead!