| | |
| --- | --- |
| Posted by Beth Kane on November 6, 2015 at 3:30 AM | |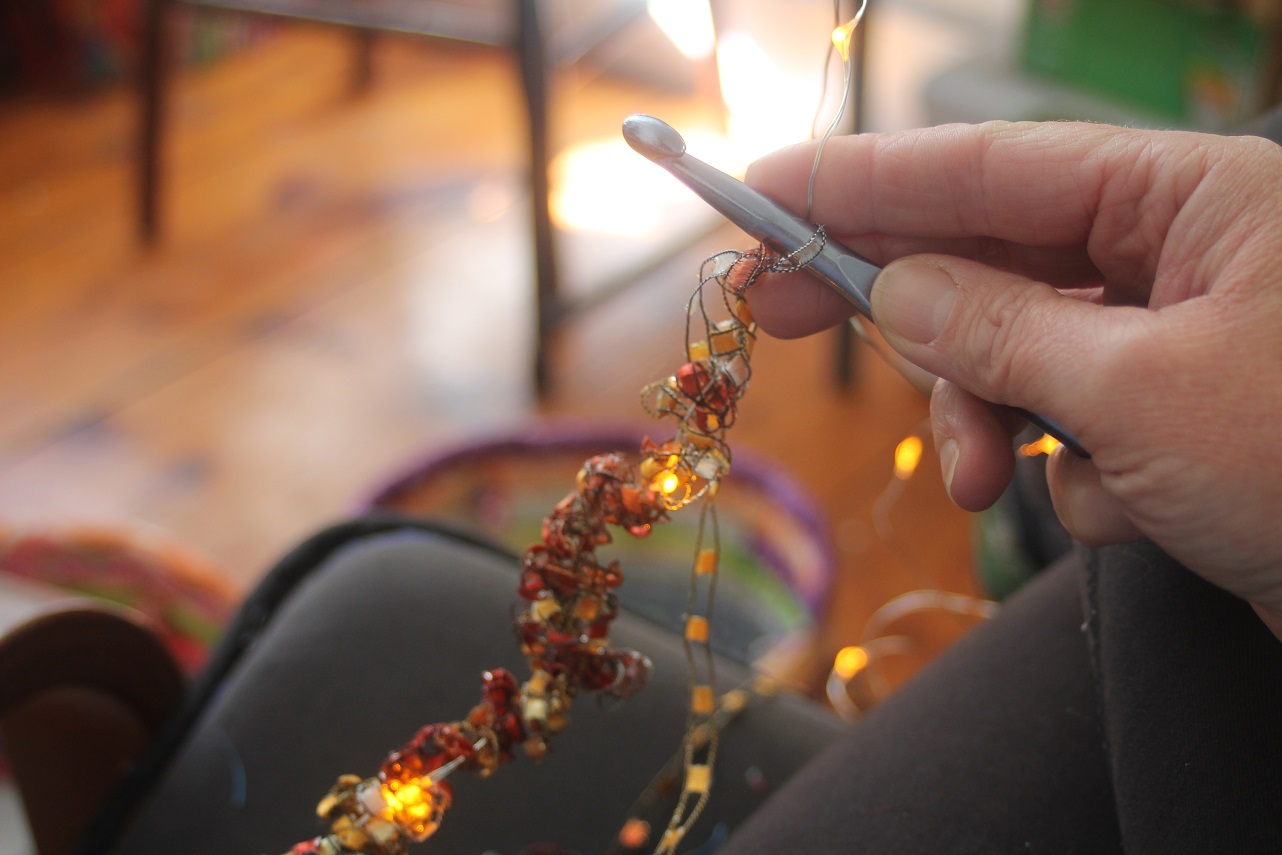 My latest thrill is crocheting stirngs of light in with the beautiful "stained glass" or "trellis" yarn that I use for my Fiber Bling!  These 7ft long twinkling garlands are so eye-catching and delightful!  And since they are battery operated they can be part of any decorative scene!  Use them with candles as your table's centerpiece, on the mantle near the stockings hung with care, or even on your desk at work for a little reminder that the holidays are for festing!
* They are fabulous paired with matching wine boas! *
The Glitter Garland pictured is just one of the color schemes I am making for 2015!
I also have burgundies and golds, reds and greens, New Year's Black & White, and in 2016 I will be offering Birthday Glitter Garland as well!
What fun!