| | |
| --- | --- |
| Posted by Beth Kane on October 30, 2015 at 4:15 AM | |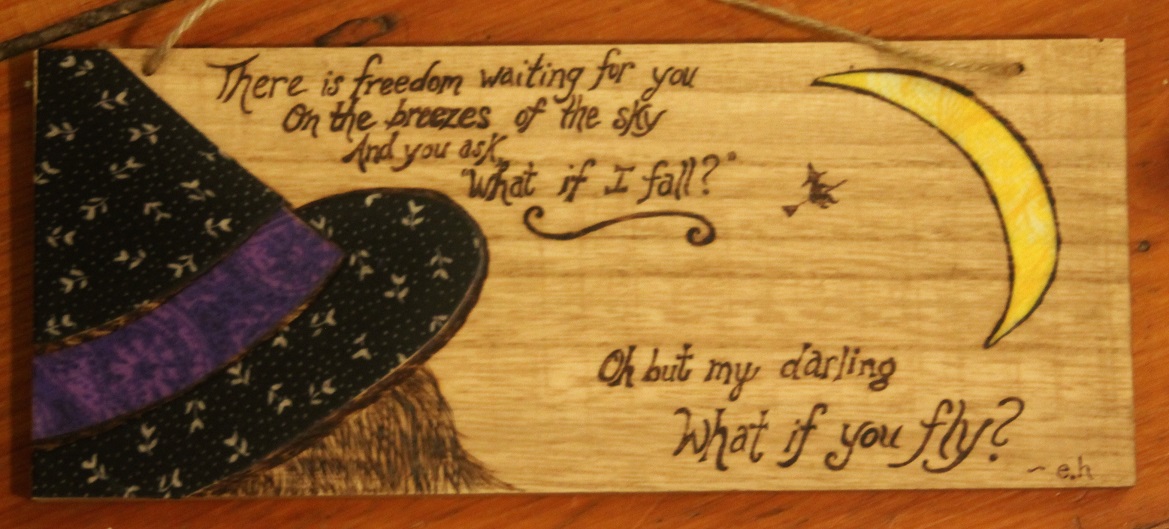 Happy Halloween!!!!
Best wishes to everyone for a playfully spooky celebration!
Last year Frolic celebrated the 31st by introducing my Flirty Ghosties! (see them on my Fabric Sculpture page!)
This year I have included wood-quilted decor in Frolic's Halloween bag of treats!
This one reads, 
"There is freedom waiting for you,
On the breezes of the sky,
And you ask "What if I fall?"
Oh but my darling,
What if you fly?"
Awesome, right?
Check out more of the amazing Erin Hanson's work at: