| | |
| --- | --- |
| Posted by Beth Kane on July 9, 2015 at 10:50 AM | |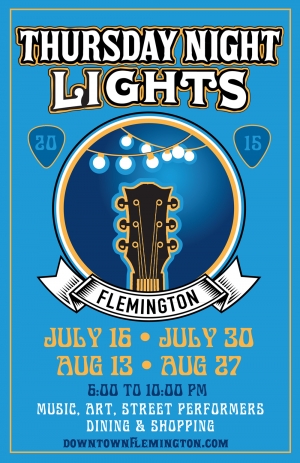 Music, Art, Food, Community ....
all on summer nights, all local  - who could
ask for anything more?
_______________________________________________________
These days I am preparing for the annual Thursday Night Lights events in historic downtown Flemington!
I am so very thrilled to be a part of this fantastic series - local musicians, artists, and foodies all gather on 4 summer nights in downtown Flemington to kick up their heals, display their talents, and celebrate summertime!
The festivities start next Thursday!
Come on down and stroll the streets as the merriement will be dripping from porches, restaurants, shops, and park tents, all for the sheer enjoyment of it all!
See you there!