| | |
| --- | --- |
| Posted by Beth Kane on July 2, 2015 at 5:40 PM | |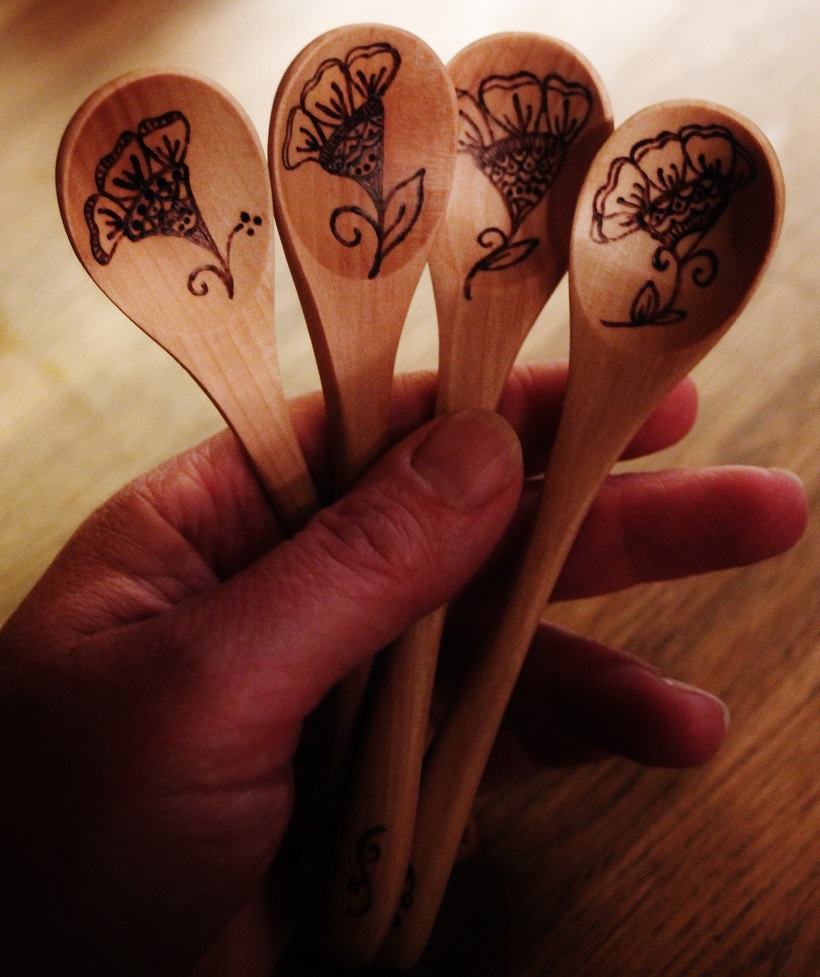 Something Sweet & New - 
Frolic's Serendipity Sugar Spoons!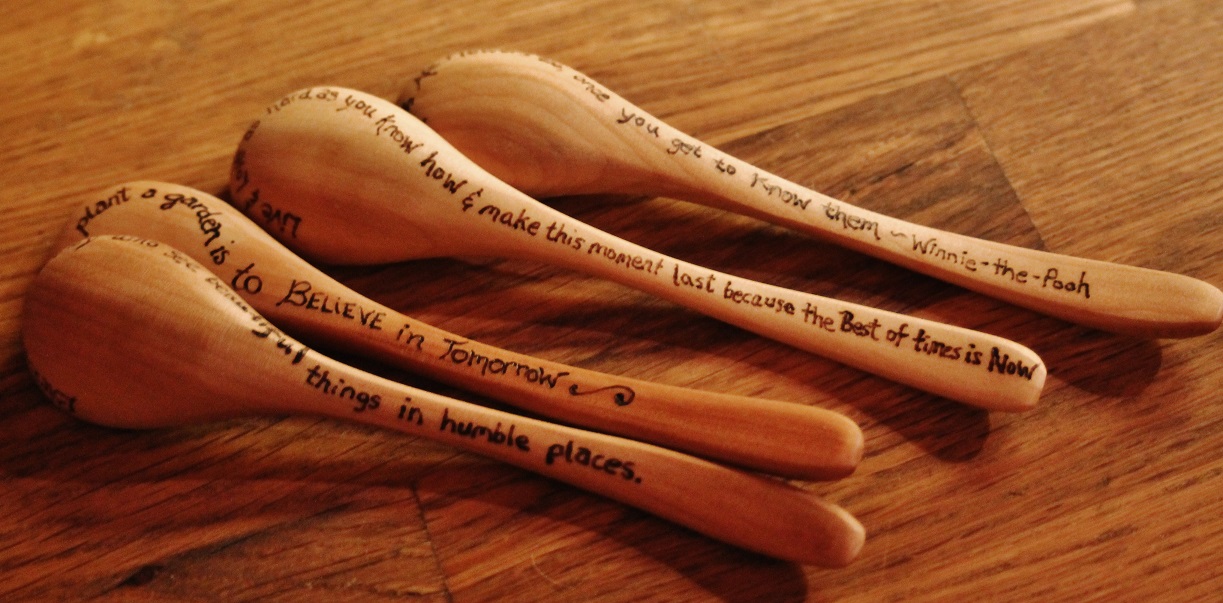 With a pretty little image on the front and a thoughtful phrase on the back, they're both beautiful and smart!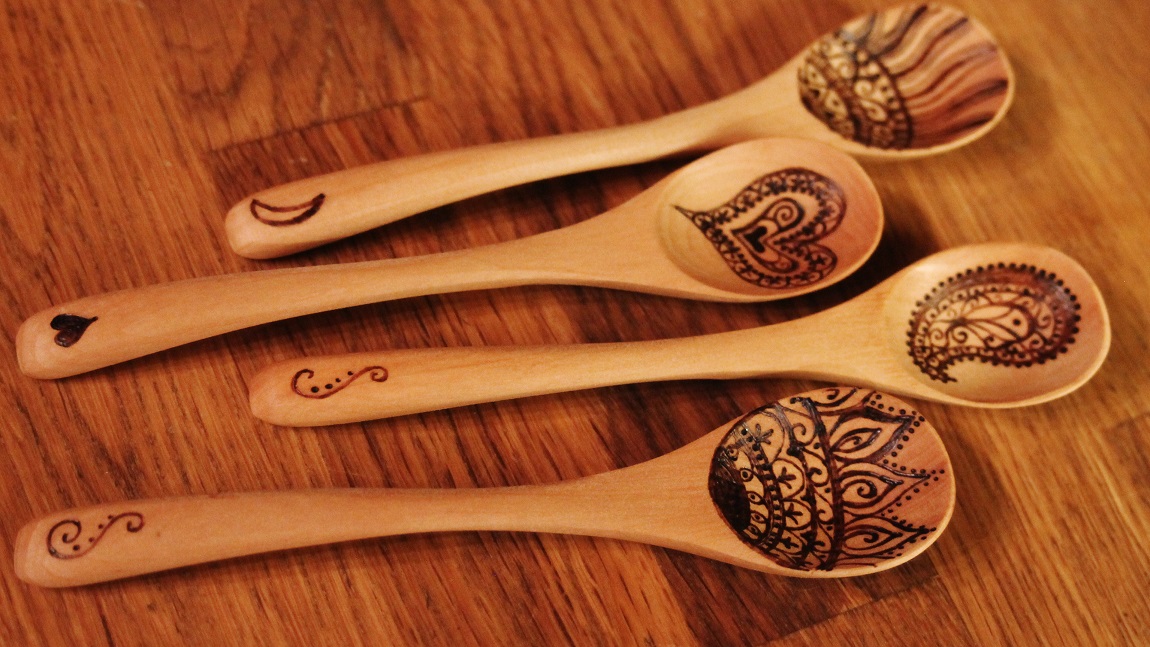 I make them in many varieties, with lots of clever wit and wisdom to ponder as you sip your tea!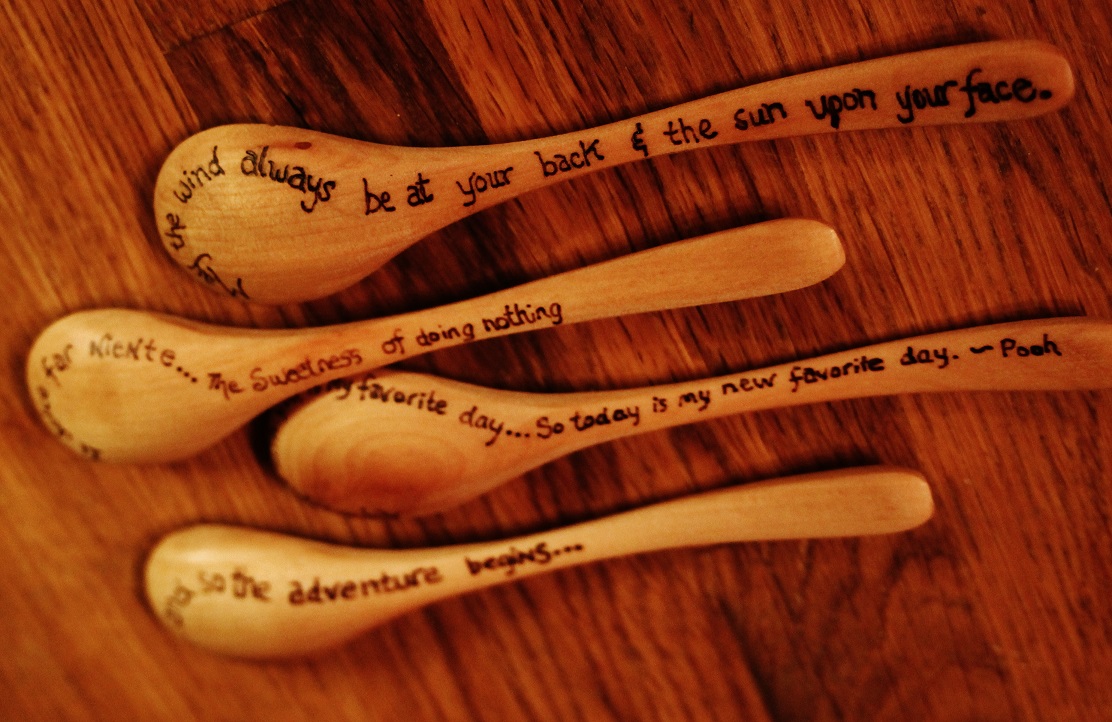 I love these little guys, and customers seem to enjoy them too!
I call them "Serendipity Spoons" because they are the result of a happy accident! I was in a hurry to replenish my stock of wooden cooking spoons to burn, and I ordered the wrong size by mistake!  Oh, did I laugh when the tiny little box of 50 spoons arrived at my door!  
It's not quite pennicilin, but it's a serendipitous situation just the same!
Here's a link to some interesting books about mistakes that turned out really well: