| | |
| --- | --- |
| Posted by Beth Kane on June 14, 2015 at 4:15 PM | |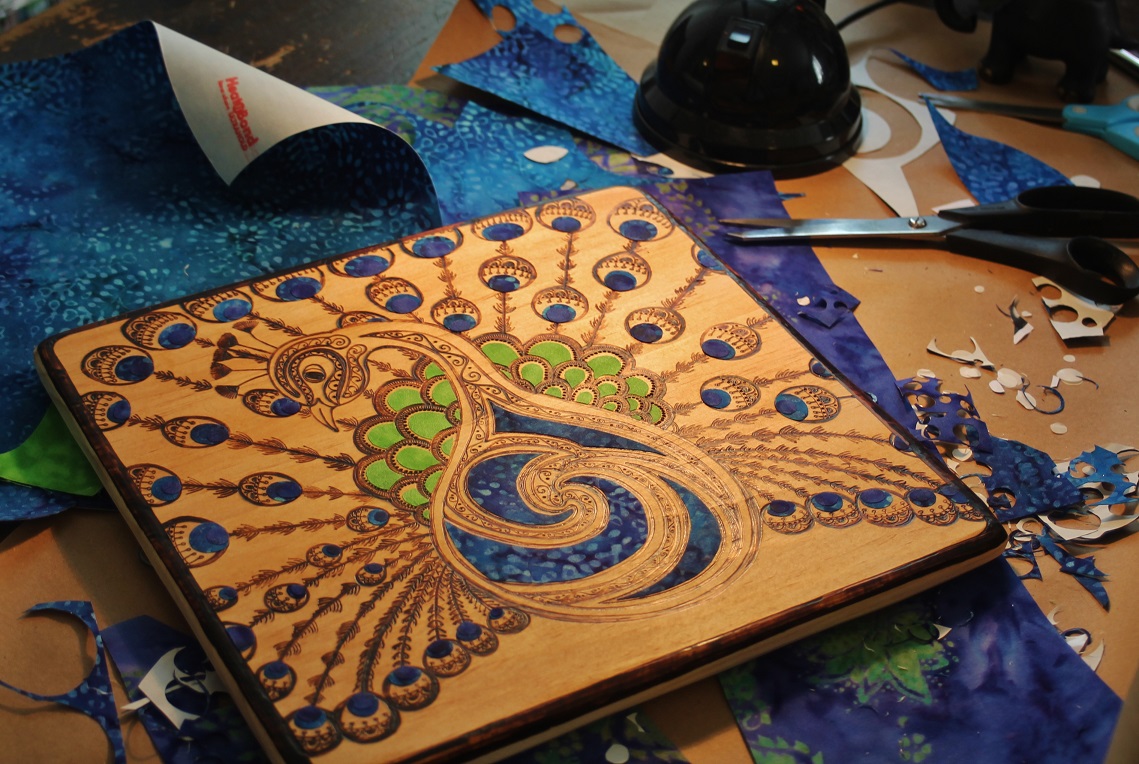 Resurrection, Renewal & Immortality are all concepts portrayed, in art and culture, by peacocks!
As I was making this wood-quilted peacock piece I was thinking about the power of the peacock, and the excitement of renewal. 
I tried to convey the peacock's strength through the intricate wood-burning, and its vitality through the vibrant color of the fabric I used.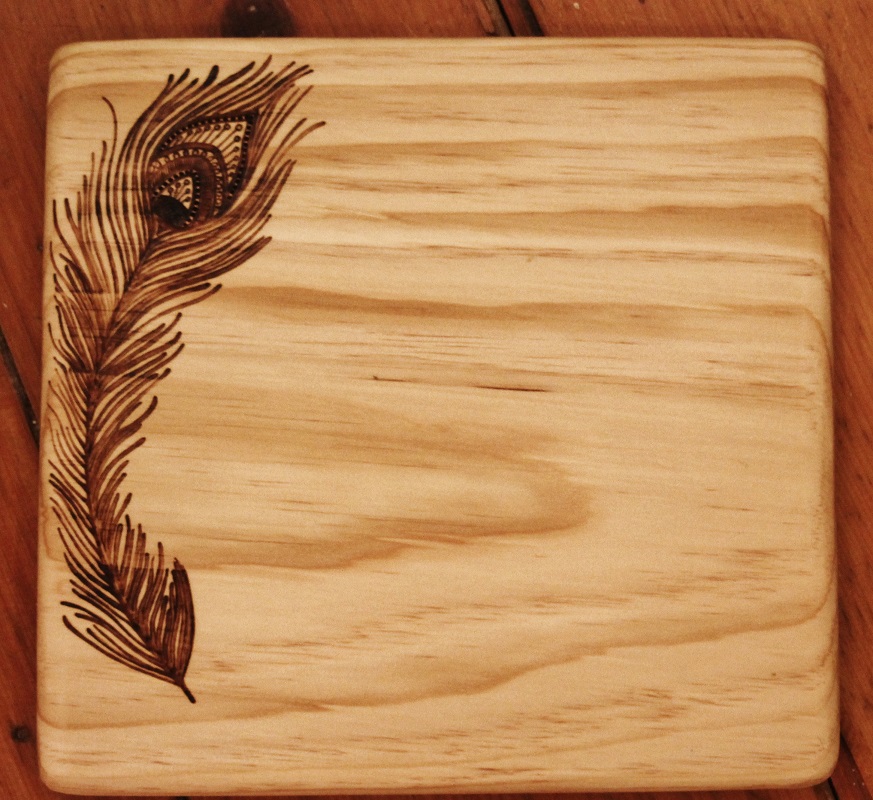 On the cutting side of the board I burned a feather...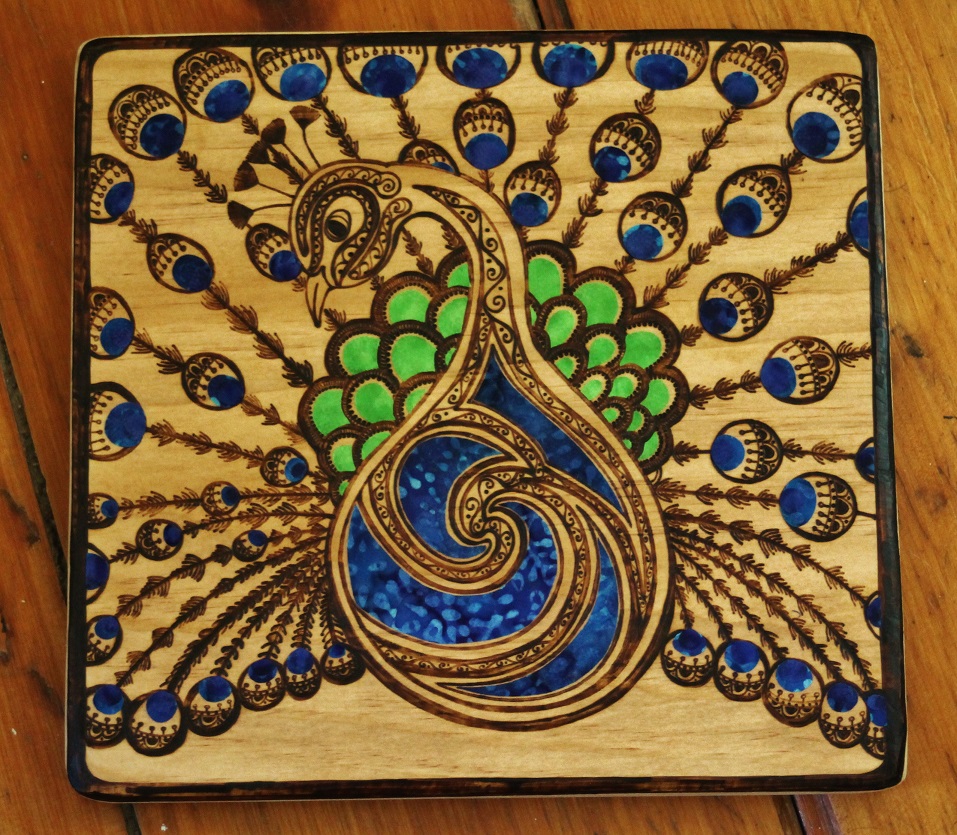 The fabric side, varnished with 12 coats of food-safe varnish, is perfect for serving dips, crackers, nuts, etc.