| | |
| --- | --- |
| Posted by Beth Kane on April 2, 2015 at 12:10 AM | |
These days I have been finishing up the Songbird board for Spring!
I added a swirly wood-burned tree to the back... it looks just like the trees outside my studio window - just getting ready for spring leaves!  I can hardly wait to see the buds popping!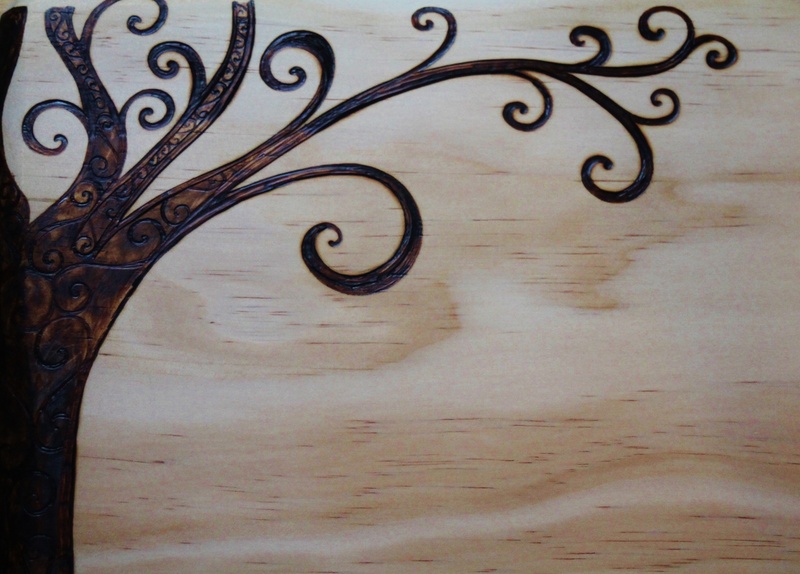 Next, I stained the front with 2 coats of wood stain...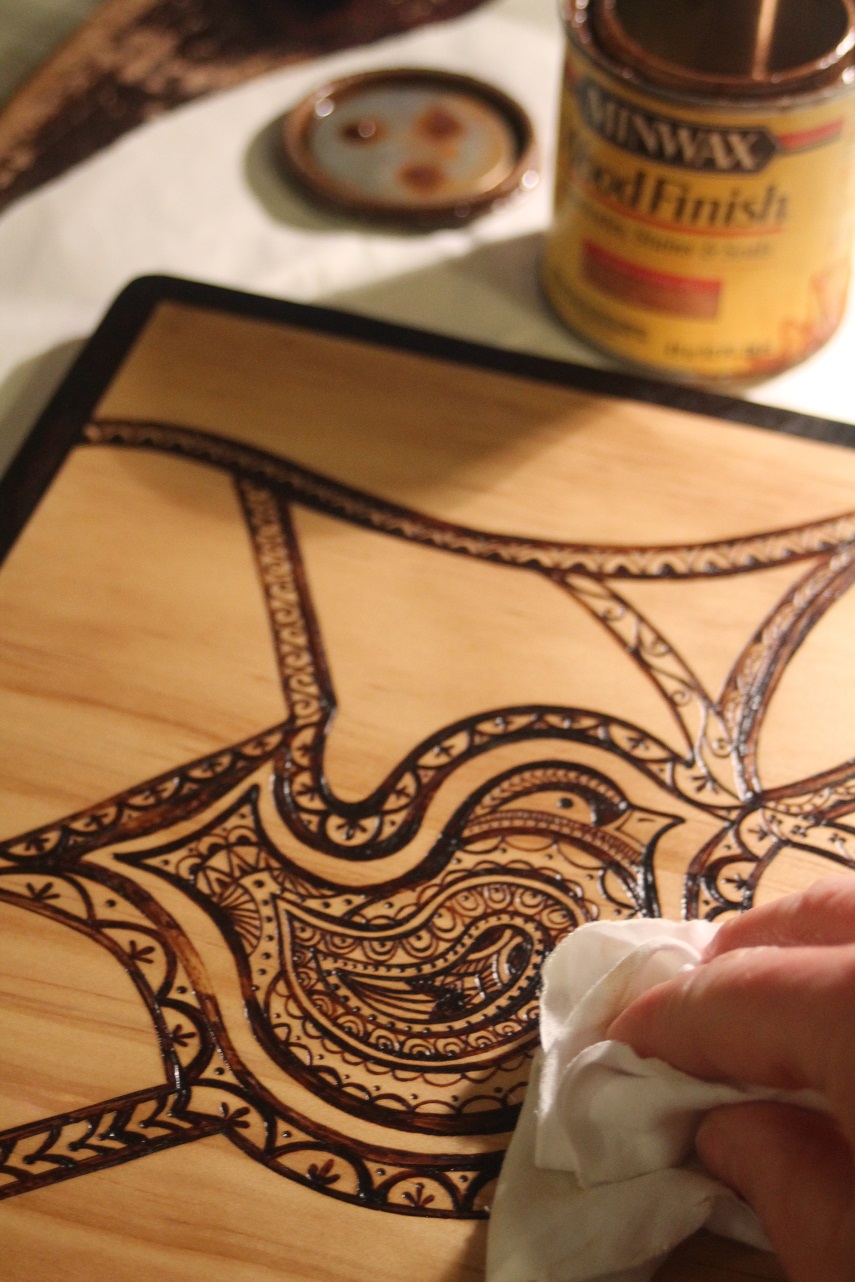 Once the stain was set I chose some vivid fabrics, cut them to size, and fused them to the wood...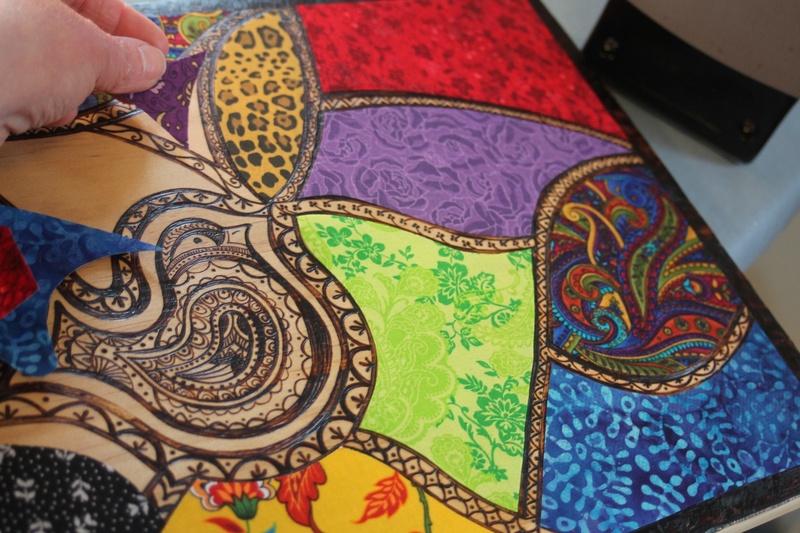 Almost finished...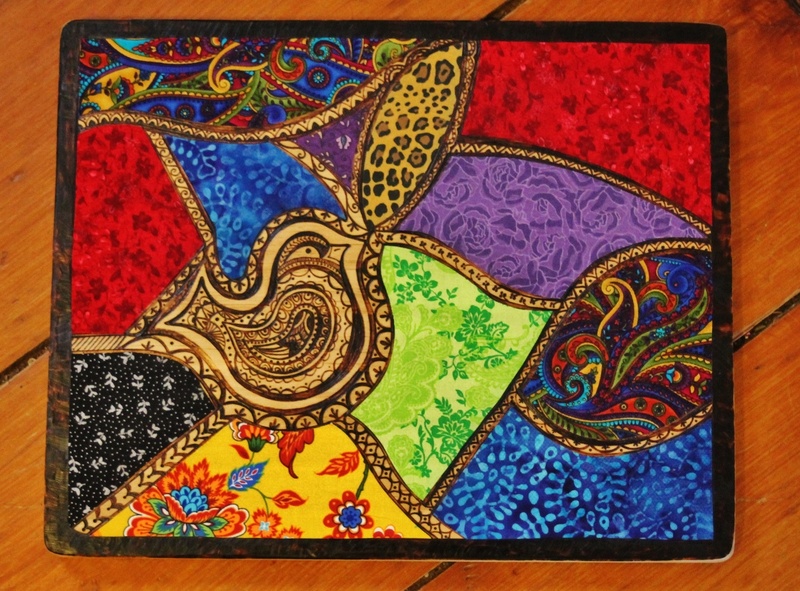 The varnishing step is a long one... to protect the piece from wear and tear and to give it the finish it deserves, I will add 12 or more coats of varnish before the project is complete.  The first two coats require a 24-hour set period before the following coats can be applied.  Those last 10 + coats can be applied in 4 - hour intervals.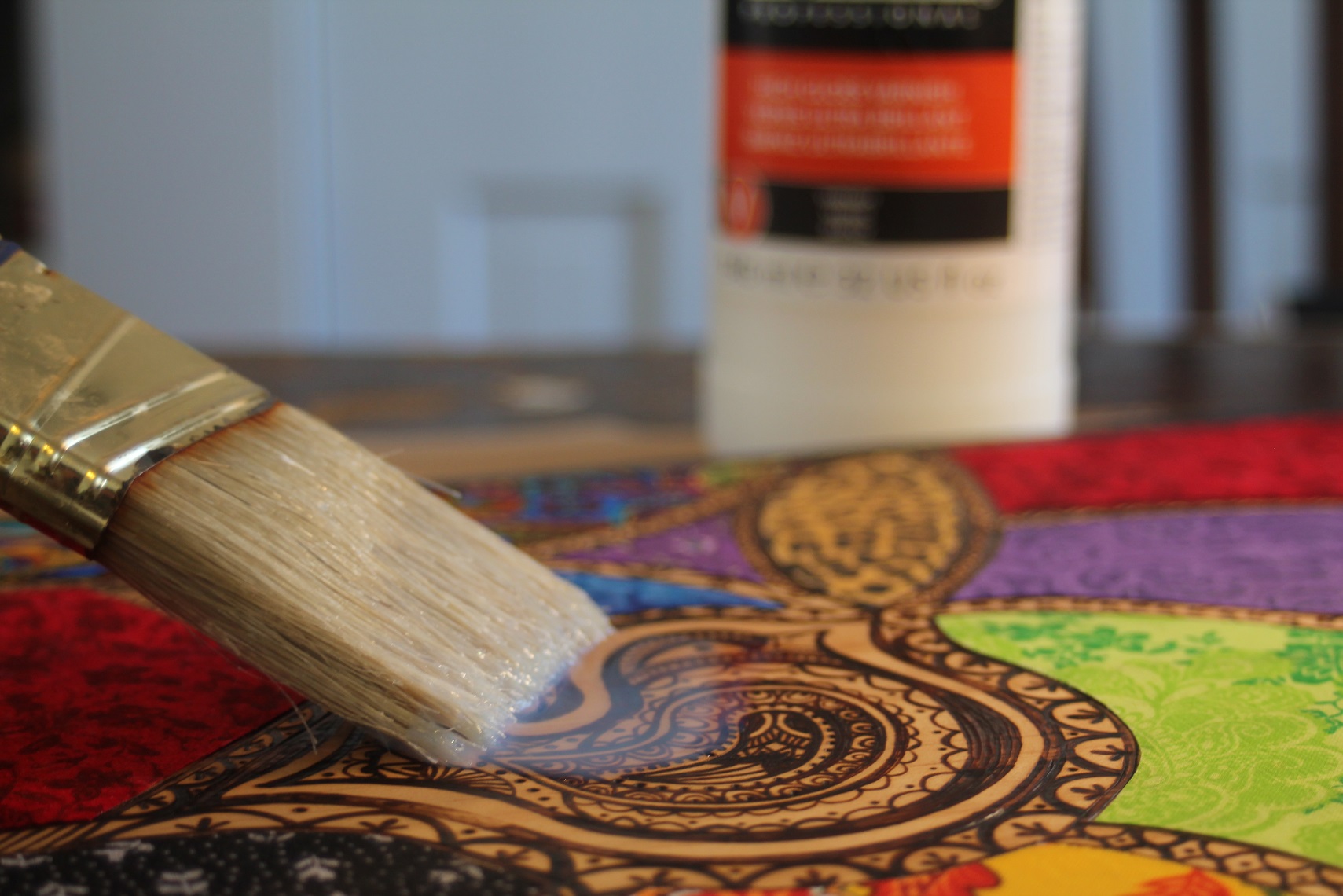 When the final coat of varnish has been applied I will treat the flip side with 4 coats of mineral oil, to prepare it for use.