| | |
| --- | --- |
| Posted by Beth Kane on March 11, 2015 at 12:35 AM | |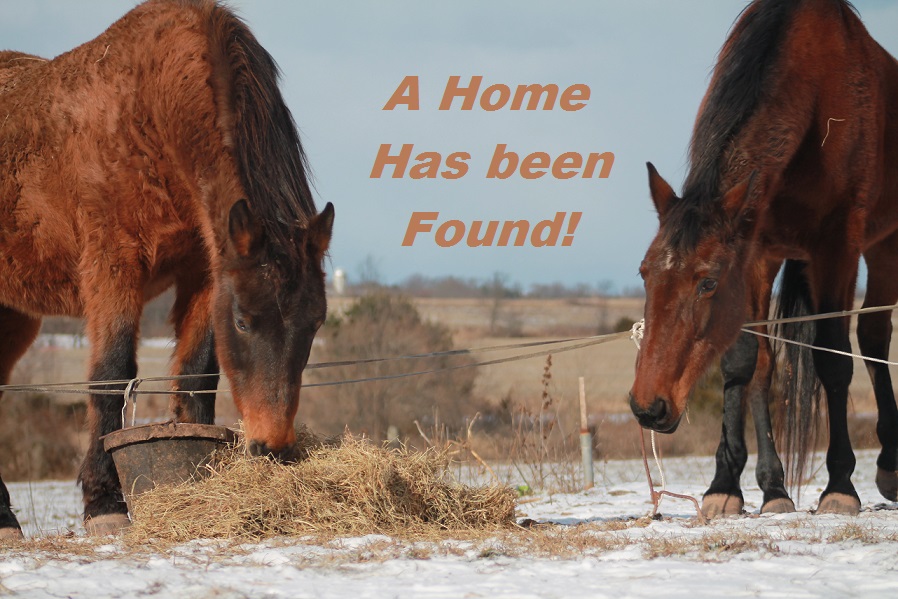 Thank you, Frolic Folk!
A home has been found for Chico & Nemo!
It is within a mile of their original home, so the widow who loves them will be able to visit whenever she likes; the smells, plants, and landscape will be familiar; and most of all, they will continue to have each other!
A very kind soul has given them a new home together, with all of the security, love, and care that they need...and then some!
To all of you - Martha Dreswick who manages the year-round Stangl Factory Farmers' Market in Flemington; Sue Gelb, who owns and operates The Holiday Craft Boutique at Moyer Farmhouse in Chalfont, PA; Debbie Jones of Montana Mountain soaps; and countless customers and fellow - crafters who spread the word - THANK YOU!!!
It was a phenomenal team effort to place these two horses together in a new & wonderful home, and WE DID IT!
The sweet, deserving horses and the kind people who love them will be forever grateful for the peace and security you have brought them in the wake of their loved one's death.
There is no greater sign of hope then this kind of loving act, when a commuity of people you may not even know rallys to help pull you through a crisis and offer a compassionate future.
~ Life is Precious ~
~ Savor It ~ Protect It ` Celebrate It -
~ Live It! ~