| | |
| --- | --- |
| Posted by Beth Kane on February 8, 2015 at 8:50 AM | |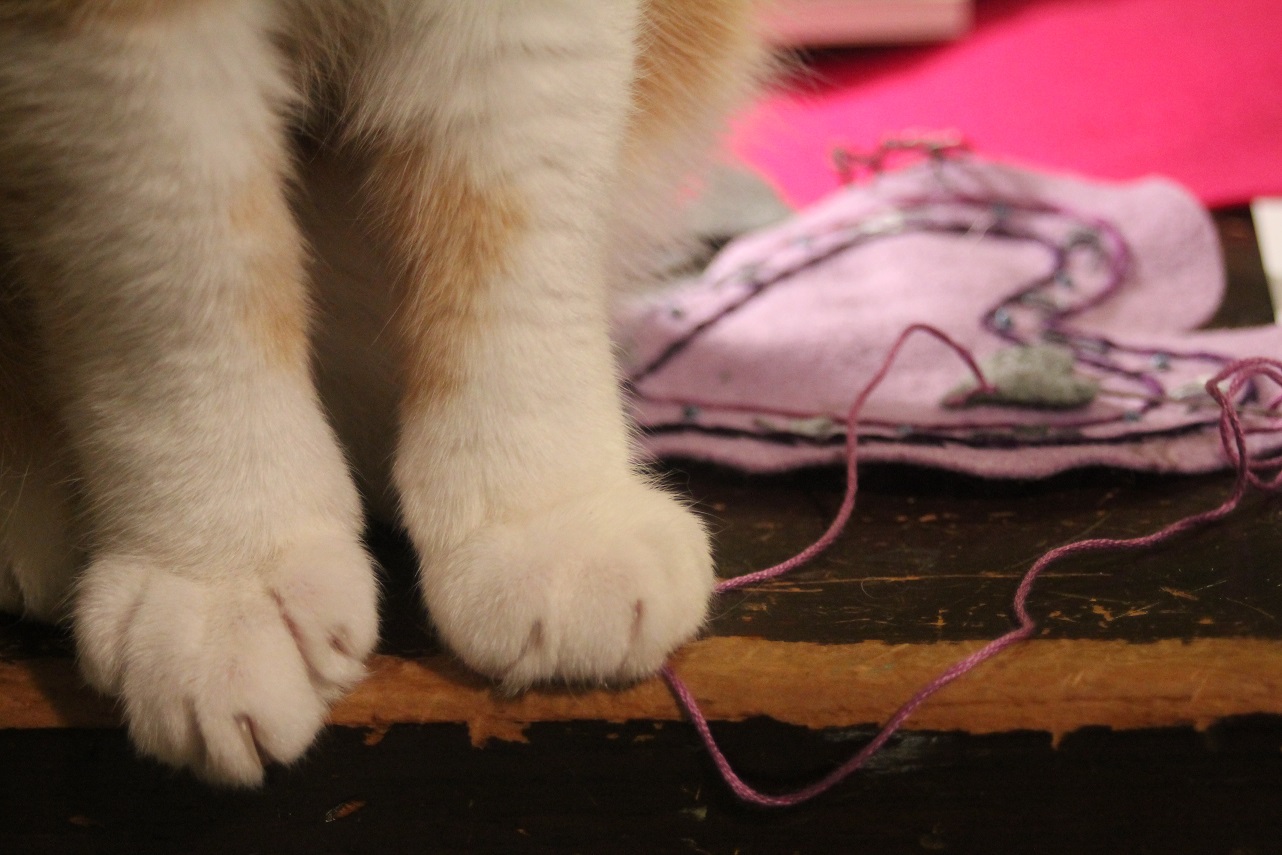 Doing needlework in a home with 5 cats is not always easy... but it is always a delight!
Butterscotch kept me company in the Craft Studio while I made my Heart-Warmers.   I infuse the flax seeds inside these little heatable hearts with calming essential oils, so it wasn't long before the whole studio smelled just lovely, and Butters and I felt that all was right with the world!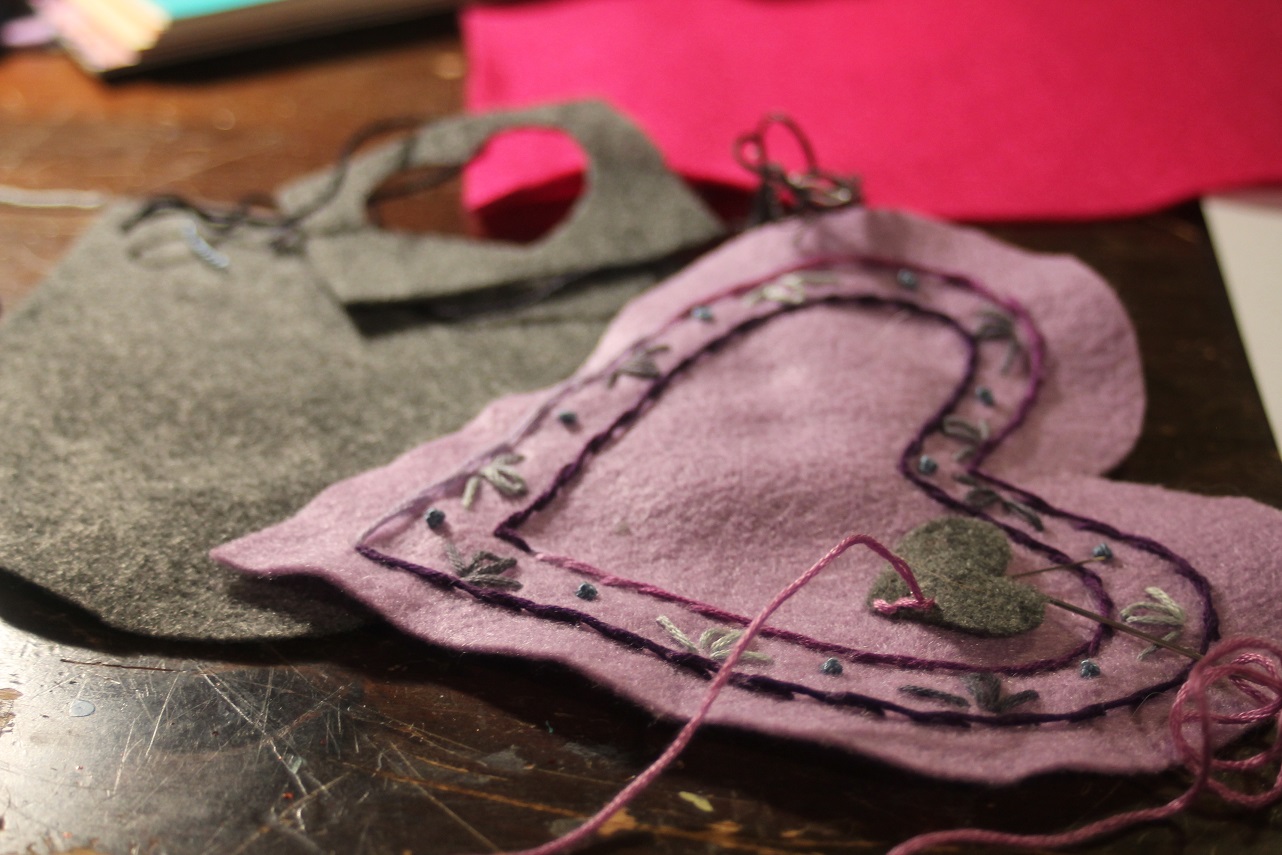 We had a great time, cozy inside, surrounded by the vibrant color and texture of felt & embroidery floss. I love filling up the fabric space with all kinds of embroidery stitches - I counted a dozen different types of stitches in one of them!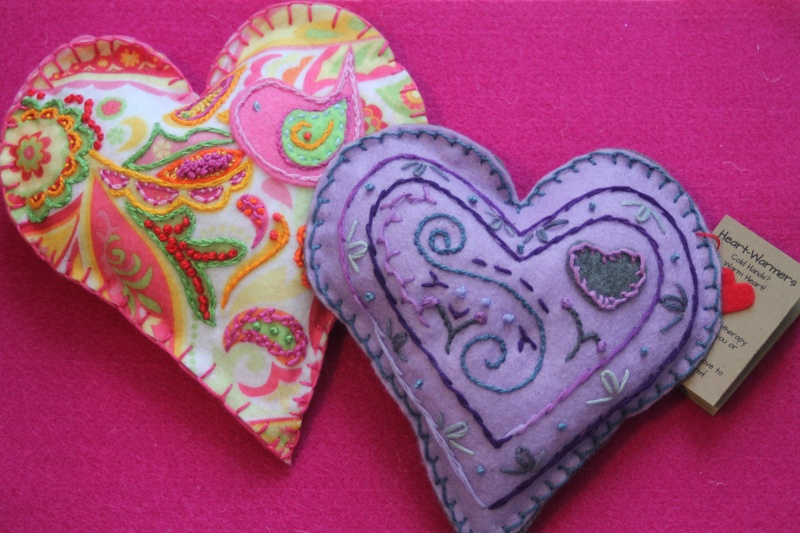 Now they are all tagged and ready for market!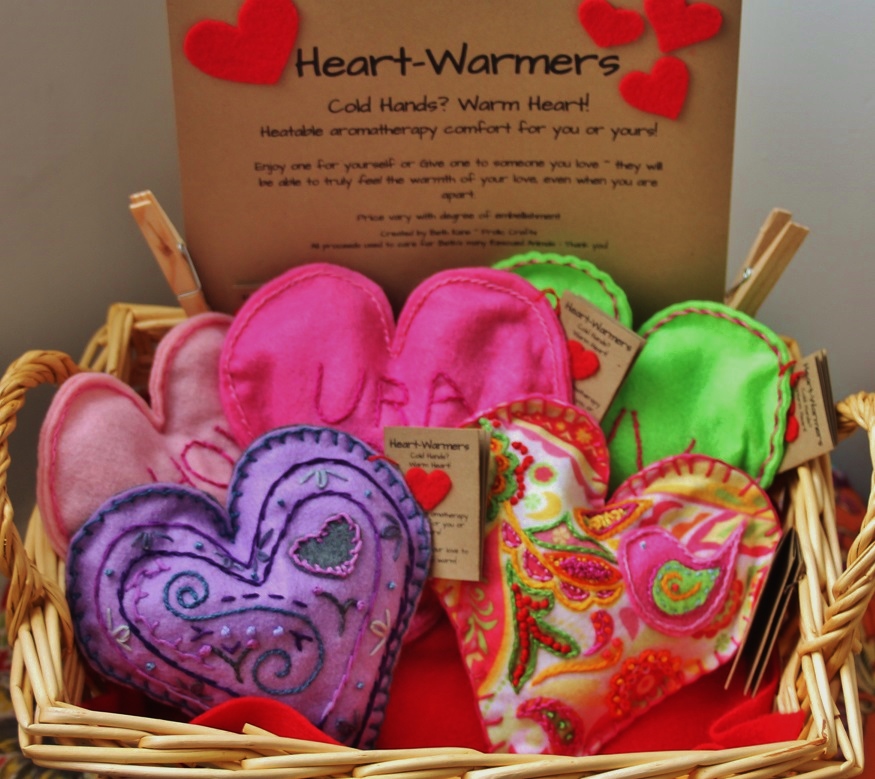 This batch, including some simple, conversation heart - style ones, was delivered straight to The Holiday Craft Boutique at Moyer Farmhouse in Chalfont, PA.  But you can buy one here!  They are just in time for that special Valentine's Day care package you might send out to your favorite stressed-out college student or the surprise gift to a friend who could use a little extra TLC.  But really, they are good year-round, as a reminder that "You've got your love to keep you warm!"