| | |
| --- | --- |
| Posted by Beth Kane on January 26, 2015 at 7:45 AM | |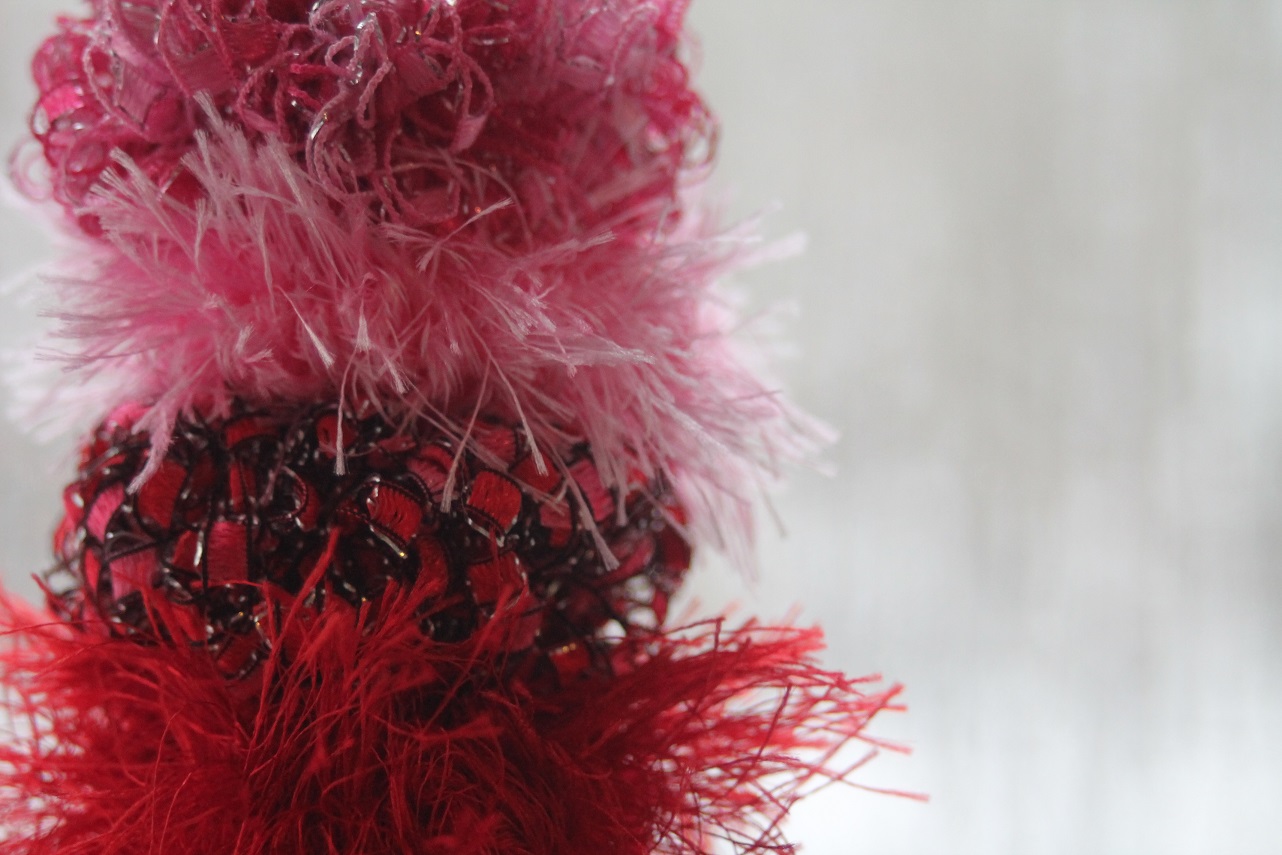 "Winter Storm Juno Looms with Record Level Snow Threat"
"Blizzard Warnings for 7 States"
"Potentially Historic Northeast Snowstorm"
The phone rang numerous times early this morning as my son's high school, my daughter's  middle school, and the school where my husband teaches all called in the eagerly awaited "SNOW DAY!" (well, except for my husband's die-hard district, who simply called an early dismissal.  I am the luckiest girl in the world, as I am spending the storm cloaked in cats and dogs, looking out on our beautiful, newly adopted horses, crafting up a storm of my own!
Valentine's Day is near, and it's time to bring on the red, pink, and purple wine boas!  So I will be crocheting lusciously fuzzy yarn into a chain and weaving those chains, along with ladder yarn, onto my new, super-springy elastic.  I'll then carefully fit the beautiful boas to wine stems so that anyone who wants to can toast their romance in style!
I hope you are all as snug as I am, safe in your homes and making gingersnaps or snickerdoodles!