| | |
| --- | --- |
| Posted by Beth Kane on January 22, 2015 at 3:50 AM | |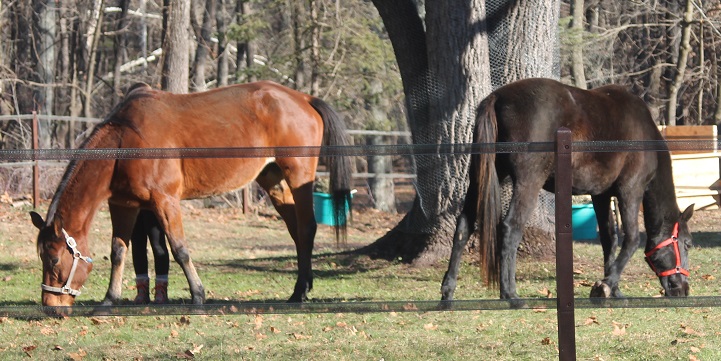 What am I up to these days?
When I am not preparing my 2015 craft show applications and building inventory I am... learning all about winter horse care!  Frozen drinking water, slippery surfaces,  sensitive feet, the pros and cons of blanketing... 
And what a thrill it is!
I feel so fortunate to be able to open our hearts and home to these noble creatures who were turned out through no fault of their own.
Thank you Frolic customers!!!  You made our latest adoption possible with your encouragement and patronage!  As many of you know, I began Frolic Crafts as a way to fund the needs of the rescued animals in our care.  And what an adventure it has been!
I was once overwhelmed with the competing needs of my pull toward animal rescue, the financial demands of rescuing animals, the time demands (and delights) of animal rescue, and my own creative pull.  How could I turn my back on these animals?  How could I take care of them when traditional jobs would not accomodate the time needed and unemployment would not accomodate the money needed?
And if I ever did find a dream job that could make it all work would I ever have time for anything else - especially something as "frivilous" as my creative hobby?
And then I decided to see it differently - not competng needs but collaborating drives.
And Frolic Crafts was born!
Now it thrives so that these deserving animals can do the same!
Thank you, Frolic customers!
All Frolic proceeds go directly toward the care of our family's rescued animals.
Learn about them on the  "About Us" page of this website!