| | |
| --- | --- |
| Posted by Beth Kane on January 18, 2015 at 12:40 AM | |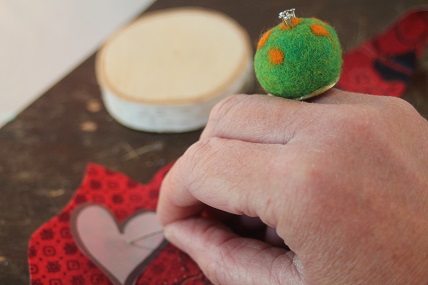 Don't you just LOVE the unexpected treasures you find at craft fairs and markets?
As you might imagine, I am at these events fairly regularly!  When I have the chance to sneak away from my own booth I an delighted by the special things I find!
Check out this brilliant pin cushion I picked up at the Flemington Farmer's Market!  It's a pin-cushion that you wear as a ring!!!  I got it live Sue of Sewing Bird Fancies also has an etsy sight:
This was so incredibly helpful to me as I prepared all of my holiday time crafts!
Here I am making one of my many wood-quilted ornaments.
This pin cushion saved me so much time I would have otherwise spent searching for misplaced pins!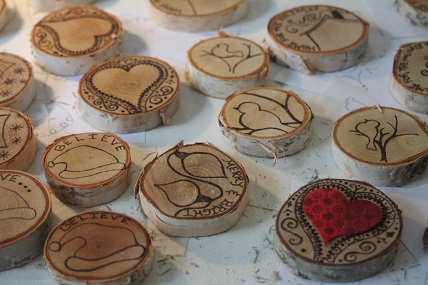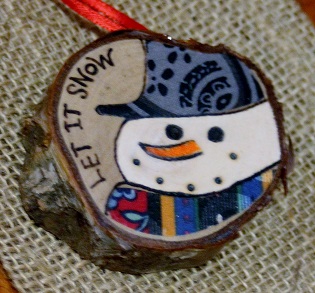 Ready for the tree!
You can see more pictures of the finished wood-quilted ornaments on the "Celebrations" page of my site!