| | |
| --- | --- |
| Posted by Beth Kane on August 23, 2014 at 1:25 PM | |
Woo hooo!!!
Look what came in the mail for me this past week!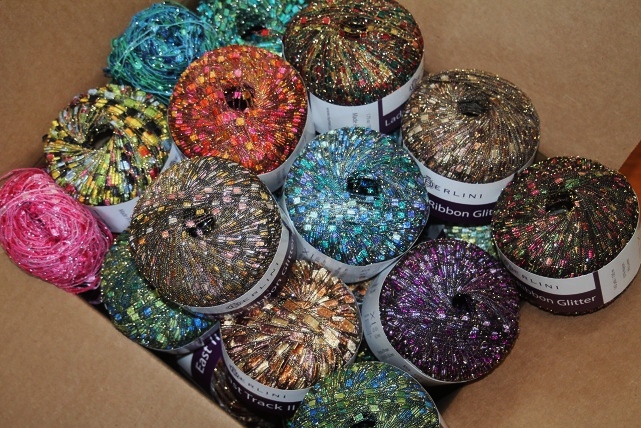 I can hardly wait to begin crocheting Frolic's Fiber Bling!  I'll be working on wine boas, earrings, and necklaces all next week and on into September!
For those of you who have requested special colors, I will be working on your Fiber Bling first!  Ooooo.... the look of this box is even more intoxicating in real life than it is in this photo.   I wish you could be here with me to see it - it's like beautiful candy!  In search of the color schemes that some of you have been asking for I have discovered a whole new brand of ladder yarn.   Thank you for those special requests!  These new colors are fabulous, and all the old favorites are back as well!